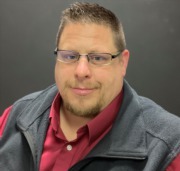 I have been servicing clients for over 30 years. My main focus has always been on creating a great experience, and to help my clients solve ther problems. On The Bobby Nies Real Estate Team, we strive to over deliver. We are not in the Real Estate Business, we are in the People business. 
Give us a chance to WOW you. 
Bobby Nies, REALTOR
Testimonials
My boyfriend and I both sold the houses we had separately to buy one together and I wouldn't have chosen anyone but Bobby. Day or night he answers any and all questions, anytime we wanted to see a house he was on it!! He put us first at all times and went above and beyond to make sure everything went smoothly.
zuser20150123094307209
Not sure where to start but he did an amazing job getting us the dream house we wanted. He answered every question we had, he would answer our calls any time of the day it didn't matter. Highly recommend him 10/10.
Andrew S.
Excellent amazing! Excellent professional.
Jeff N.

Alison R.

Robert F.
More Testimonials